When someone is diagnosed with diabetes or heart disease, they often struggle with managing their condition. Learning how to track your blood pressure or blood sugar takes time and can feel overwhelming to manage on your own.  
The Department of Health's Heart Disease, Stroke, and Diabetes Prevention Program has seen tremendous success working with partners to make health information and personalized care more accessible.
In 2018 the team set up a Washington State Cardiovascular Connection webpage on WA Portal to begin sharing the Great 8 tool. This visual tool was created to improve communications around cardiovascular health between health professionals and patients, especially patients with low health literacy and/or limited English proficiency. Great 8 is available in 37 languages in both PDF and mobile-friendly versions.
Another project that has benefitted from the Cardiovascular Connection is a partnership with Congregational Health Ministries at Virginia Mason Franciscan to support Faith Health Nurses housed in churches. The nurses help congregants and community members self-monitor their blood pressure. The first iteration found that the team's collaboration with Faith Health Nurses led to improvements of clients' blood pressure. Nurses could access Great 8 and other resources on the Cardiovascular Connection site to provide information and resources to clients.
"Our partners have told us how much they appreciate the Great 8 tool and the deep amount of information and resources they can readily access on our WA Portal site," said Sara Eve Sarliker, a member of the Heart Disease, Stroke, and Diabetes Prevention Program who has been working in public health for 20 years. When asked about improvements to the Great 8 tool as part of a survey of CHWs, one respondent said "for me, it's perfect" and another praised how easy it was to access and make copies to share with clients.
As they began to share the tool with health care partners, they also expanded the resources on their site to maximize the potential for outreach. Today the site offers content aimed at including pharmacists, health coaches, and community health workers. Communities interested in tracking heart disease and stroke data can access a map that displays county-level data you can filter by race/ethnicity and gender.
Using WA Portal, "we've been able to grow where we need to grow," Sarliker said.
The team uses the site to share resources from the American Heart Association, the Centers for Disease Control and Prevention, the Million Hearts Initiative, and other trusted sources, which then makes high quality, science-based material easier to access for local partners regarding awareness events and with materials inclusive of non-English audiences.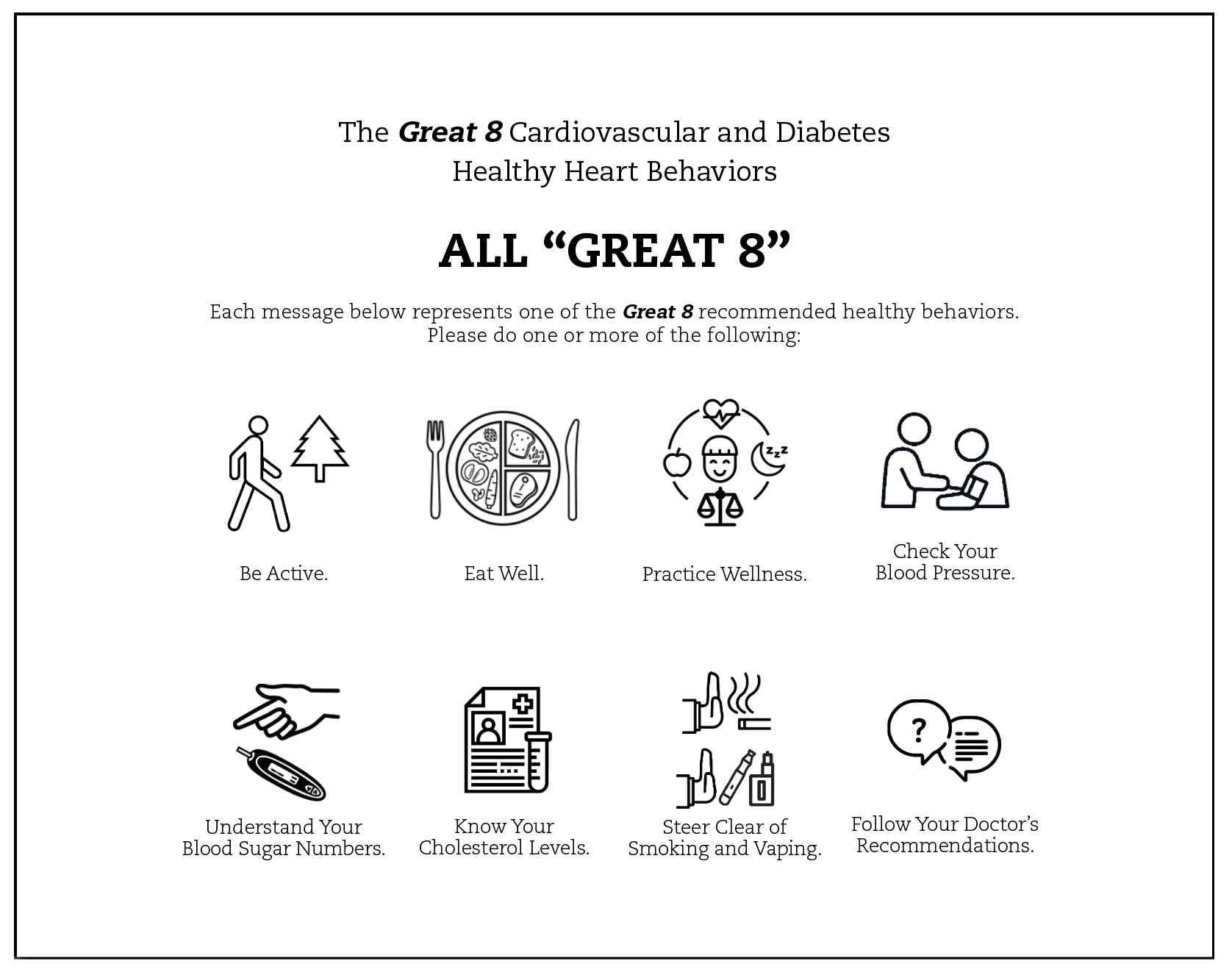 The Heart Disease, Stroke, and Diabetes Prevention Program convenes the Cardiovascular Disease and Diabetes Network Leadership Team that includes a range of individuals working in non-profit organizations, for-profit, governmental, or regional health networks, to focus on disease prevention strategies.
Sarliker is excited for the ongoing potential for growth in reaching people in need, especially as heart disease and stroke are leading causes of death in Washington State.