The Washington State Department of Health (DOH) has released its 2023 Maternal Mortality Review Report (PDF), with findings that behavioral health conditions, including suicide and overdose, remain the leading causes of pregnancy-related deaths. The report is based on reviews conducted by DOH's Maternal Mortality Review Panel (MMRP). DOH publishes maternal mortality reports every three years, as required by the Washington State Legislature.
The MMRP reviews pregnancy-associated deaths from any cause during or within one year of pregnancy and determines which were pregnancy-related deaths due to a pregnancy complication, a chain of events initiated by pregnancy, or aggravation of unrelated condition(s) caused by the psychological effects of pregnancy.
The 2023 report examines cumulative data from 2014–2020 pregnancy-associated and pregnancy-related deaths and contains policy and funding recommendations from 2017--2020 deaths.
The MMRP identified 224 pregnancy-associated deaths from 2014–2020 and classified 97 of these as pregnancy-related. Read the full DOH news release.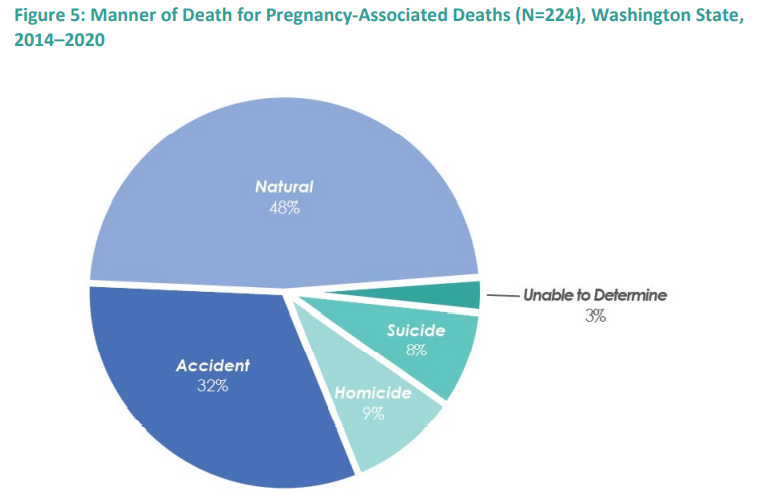 Learn about our collaboration with the University of Washington's Maternal Mental Health Access (MaMHA) project to reduce perinatal suicide.