Body
Heart disease and stroke combined are the leading causes of death in Washington State, and both share hypertension and high cholesterol as major risk factors.
This site is dedicated to helping health professionals and community-based partners reduce the impact of cardiovascular diseases in our communities.
The Washington State Department of Health's Heart Disease, Stroke, and Diabetes Prevention Program maintains this site in collaboration with partners in the Cardiovascular and Diabetes Network Leadership Team. 
What's New
 

Live to the Beat Campaign Resources

The Live to the Beat campaign is led by the CDC Foundation and the Million Hearts® initiative. Live to the Beat aims to reduce CVD risk among Black adults ages 35–54 with a focus on moving more, eating better, quitting smoking and addressing key risk factors like hypertension, high cholesterol, and high blood sugar. The campaign, which has assets to help address cardiovascular disease in Black adults in the United States, seeks community ambassadors and partnering organizations. You can learn more about the Community Ambassador program, and other resources on the Live to the Beat Campaign "About" page.

 
Heart Month and Wear Red Day 2023 communication toolkit available
February is American Heart Month and Friday, February 3 is National Wear Red Day. This year's Heart Month and Wear Red Day communication toolkit encourages people to "Heart to Hearts about Heart Health." The toolkit has sample social media messages and images, talking points, promotional articles, and other great resources to promote heart health.
Questions or feedback on the toolkit? Email heartdisease@doh.wa.gov. Let us know how you used the toolkit and ways we can improve it for future Heart Month health campaigns.
Support for Lower Blood Pressure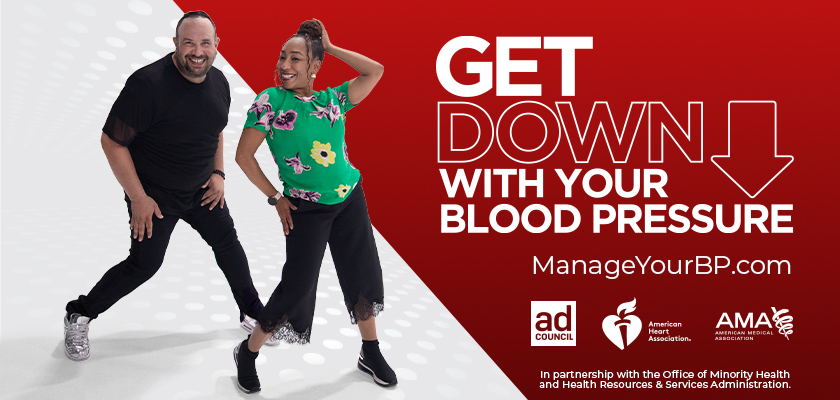 New campaigns have sprung up to help promote National Stroke Awareness Month and High Blood Pressure Education Month (May). Take a look at our Awareness Campaigns page, and choose videos, images, and messages to share with the people you serve.
Health Coaching Resources Added
In our left side navigation, you'll see a page devoted to health coaching resources for cardiovascular health. New resources have been posted, including the "Big 4" Health Coaching tools, can be useful to everyone who supports people in healthcare and community settings, and are available in multiple languages. Do you have additional resources you would like to see added? Let us know.
What would you like to do here?
This site contains information, resources, links, and actions to take to improve the health of our communities and reduce the impact of cardiovascular disease in our state.