Body
Heart disease and stroke combined are the leading causes of death in Washington State, and both of which share hypertension and high cholesterol as major risk factors.
This site is dedicated to helping health professionals and community-based partners reduce the impact of cardiovascular diseases in our communities.
The Washington State Department of Health's Heart Disease, Stroke, and Diabetes Prevention Program maintains this site in collaboration with partners in the Cardiovascular and Diabetes Network Leadership Team. 
What's New
World Diabetes Day Washington 2022
This year, World Diabetes Day falls on Monday, November 14, 2022. Our World Diabetes Day Washington (WDDWashington) campaign follows the International Diabetes Federation's worldwide theme, "Access to Diabetes Care — Education to Protect Tomorrow." For more information about this year's campaign, visit our Awareness Campaign page. And if you would like to align your organization's messages with the campagin, our social media toolkit can be accessed here
Promote Flu Vaccination #FluVaxCampaign2022
With a potentially severe flu season upon us, it is more important than ever to encourage our communities to get their flu shots. View messages and resources you can use through your communication network and share this toolkit with your clinical and community partners. Please use #FluVaxCampaign2022 in all your social messages so that other partners may amplify them. 
Messaging to Support Lower Blood Pressure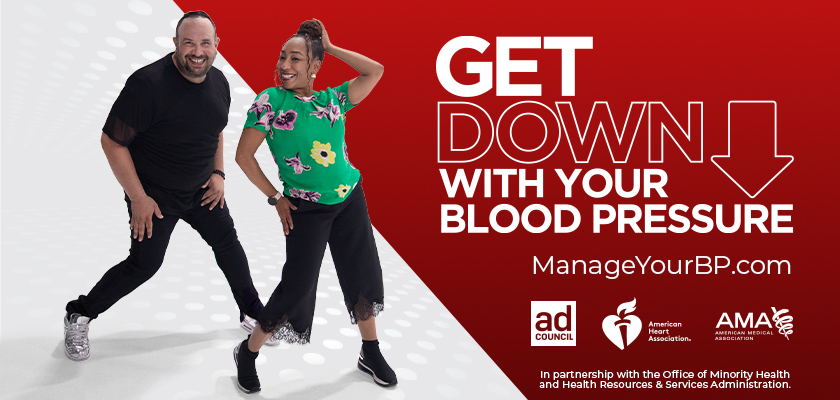 New campaigns have sprung up to help promote National Stroke Awareness Month and High Blood Pressure Education Month (May). Take a look at our Awareness Campaigns page, and choose videos, images, and messages to share with the people you serve.
Health Coaching Resources Added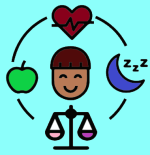 In our left side navigation, you'll see a page devoted to health coaching resources for cardiovascular health. New resources have been posted, including the "Big 4" Health Coaching tools, can be useful to everyone who supports people in healthcare and community settings, and are available in multiple languages. Do you have additional resources you would like to see added? Let us know!
Heart Month and Wear Red Day communication toolkit available
February is American Heart Month and Friday, February 4 is National Wear Red Day. This year's Heart Month and Wear Red Day communication toolkit encourages people to "get back on track with heart health." The toolkit has sample social media messages and images, talking points, promotional articles, and other great resources to promote heart health.
Questions or feedback on the toolkit? Email heartdisease@doh.wa.gov. Let us know how you used the toolkit and ways we can improve it for future Heart Month health campaigns.
Multiple Language Resources Highlighted for World Heart Day
September 29 is World Heart Day, and we are happy to share resources offered in multiple languages from the Washington State Department of Health and our partners. Signs and symptoms of heart attack have been translated into 36 languages and are now available here. For videos and other resources to support blood pressure management (which helps prevent heart attacks and strokes) in multiple languages, visit Department of Health's Monitor Blood Pressure page. And there's Great 8, available in more than 27 languages (and more are being added), a picture-based tool to support CVD-related communications. More healthy years of life is great news, in any language. Want to see a language added? Contact us at HeartDisease@doh.wa.gov.
Heart Disease and Stroke Maps show Washington Rates
You can now view maps on the Cardiovascular Connection that display data on heart disease and stroke death rates in Washington and across the United States. This data is provided by the CDC and is the most current data available. You can view rates by race and gender, by county for Washington, the state as a whole, and compare Washington to other states and territories using this tool.
University of Washington Health Promotion Research Center's Hypertension Resource
You can find the newly updated Compendium of Evidence-Based Strategies for Hypertension Control on the University of Washington Health Promotion Research Center's web page of Tools & Guides. This page also houses Dissemination: Promoting Use of Best Practices, a step-by-step guide to help organizations develop plans for disseminating evidence-based strategies outside research settings.
Update: Strokes in Washington State
Stroke is the 6th leading cause of death and a leading cause of disability in Washington. See the latest statistics in this 2021 fact sheet.

What would you like to do?
This site contains information, resources, links, and actions to take to improve the health of our communities and reduce the impact of cardiovascular disease in our state.