The Health Equity Zones Initiative uses a participatory action approach to evaluation, in which those closest to the initiative lead the design, implementation, and creation of solutions that result from the findings. Those closest to the initiative include, community advisory groups involved in its development, community collaboratives leading local projects, community members engaged as recipients of local projects, and DOH program staff supporting community efforts. 
The goals of evaluation serve to further the equity aims of the HEZ Initiative. Our approach is grounded in centering community knowledge and self-determination, catalyzing action and systemic change, and embedding the practice of reflection and learning into all aspects of the work. 
In the development phase of the HEZ Initiative, a team of Community Advisory Council members, Community Workgroup members, and DOH program staff came together to evaluate the process of zone selection. Learn more about the Evaluation Team plan.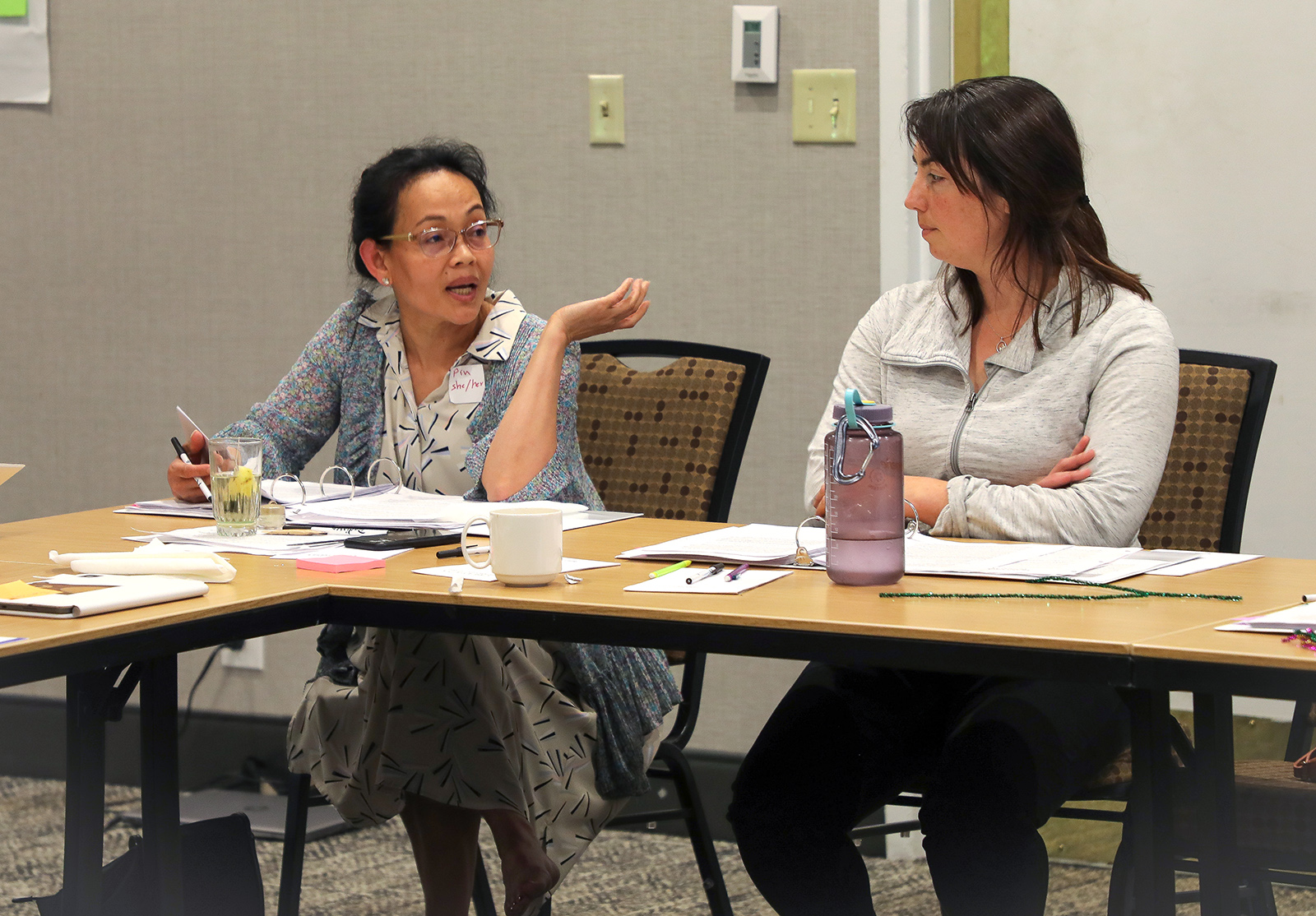 In photo: Evaluation Team members Phinthang Yeang and Katie Stephens.
The following evaluation questions created by the Evaluation Team are based on the guiding principles of the HEZ Initiative and visions for achieving equity. As the initiative continues to grow, they may be adapted or tailored to align with lessons learned. 
Is participation in the HEZ initiative accessible and inclusive for community members? 
How does the HEZ initiative center communities disproportionally impacted by inequity? 
How is the HEZ initiative supporting community decision-making and ownership? 
Is the HEZ initiative establishing and strengthening connections, networks, and relationships? 
How is the HEZ initiative changing systems, structures, and practices that perpetuate inequity, racism, and discrimination? 
How is the HEZ initiative responsive and accountable to community feedback? 
How does the HEZ initiative maintain transparency in information and communications?