 Body
The Washington Rural Palliative Care Initiative (WRPCI) is an effort to better serve patients with serious illness in rural communities. Led by the Washington State Office of Rural Health at the Washington State Department of Health, this public-private partnership involves over 24 different organizations to assist rural health systems and communities to integrate palliative care in multiple settings, such as emergency department, inpatient, skilled rehabilitation, home health, hospice, primary care, and long-term care.
News & Resources
News and Updates

Upcoming Events & Conferences 

Practicing the Seven Questions: Communication About Serious Illness Pt 2 Instructor: Ginny Heitz, various dates and times to fit your schedule. Register Now    Advanced registration is required, and spaces are limited. 

Featured Resources 

Webinar & Podcasts

Recent Blogs

PC Team Resources
---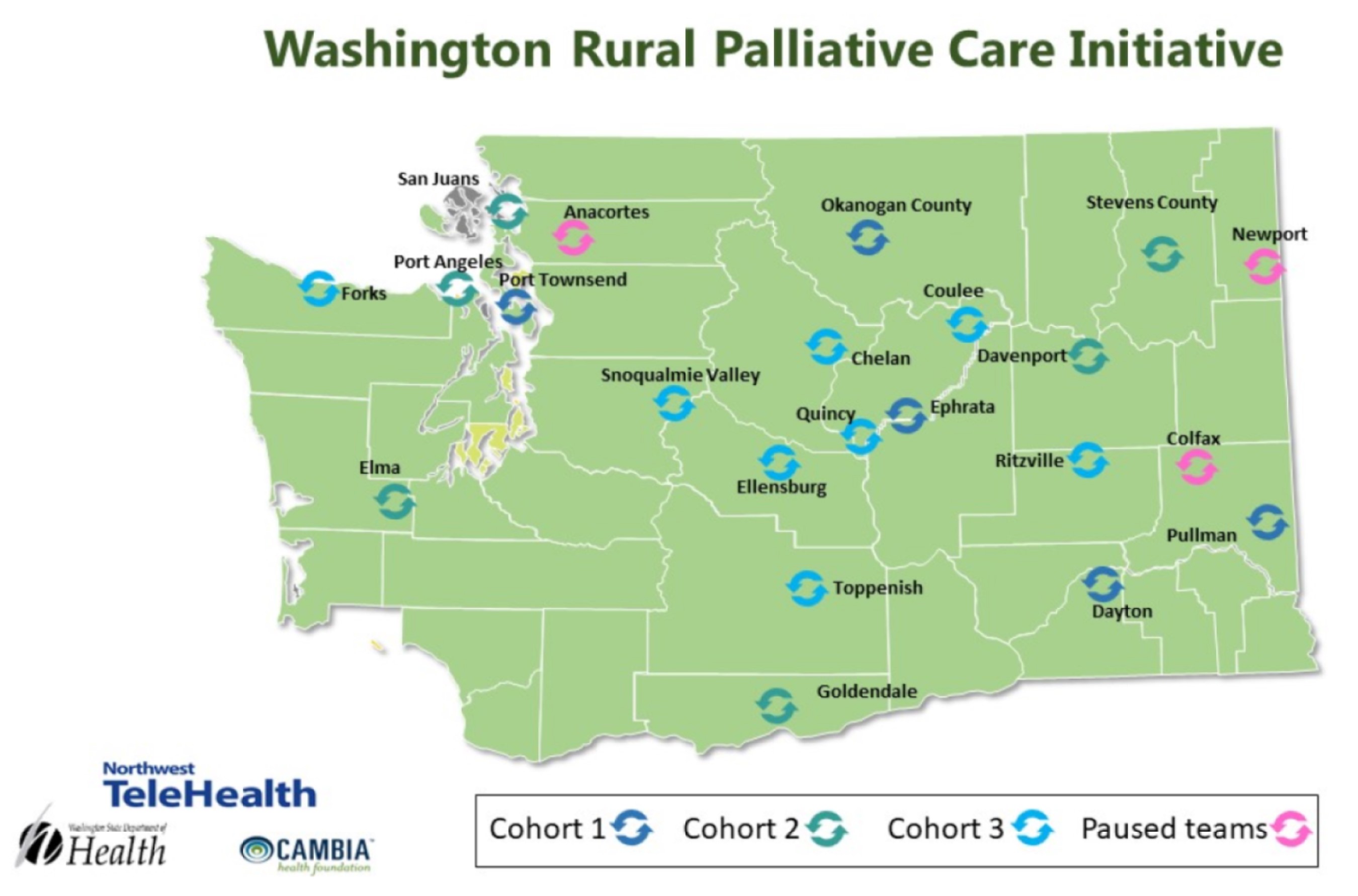 ---
What is Palliative Care? 
Palliative care is specialized care for people living with serious illness. Care is focused on relief from the symptoms and stress of the illness and treatment—whatever the diagnosis. The goal is to improve and sustain quality of life for the patient, loved ones and other care companions. It is appropriate at any age and at any stage in a serious illness and can be provided along with active treatment. Palliative care facilitates patient autonomy, access to information, and choice. The palliative care team helps patients and families understand the nature of their illness, and make timely, informed decisions about care. Learn more about WA Rural Palliative Care Initiative
---
The Palliative Care Road Map is a FREE publication to help patients, and the people they love sort through the experience of serious illness and conditions. Healthcare teams may find it a useful tool for assisting their patients. Each section offers empathy and information to help make sense of how serious illnesses and conditions unfold over time, with listed resources and key terms defined.
To order printed copies: The Palliative Care Roadmap may also be ordered as a published booklet by logging in at MarketDirect Storefront (myprintdesk.net) or creating a MyPrintDesk account and searching for the title.
The Washington Rural Palliative Care Initiative Handbook is a publication designed to help rural health communities and organizations learn more about the framework of this initiative. Please explore the Washington Rural Palliative Care Initiative Handbook to learn more about the framework of this initiative.
---
Contact
Washington State Department of Health
Pat Justis
Executive Director, State Office of Rural Health
Leader, Washington Rural Palliative Care Initiative
Patricia.Justis@doh.wa.gov
360-236-2805