The Great 8 is a visual-based tool created to improve communications around cardiovascular health between health professionals and patients, especially patients with low health literacy and limited English proficiency.
This deceptively simple document is meant to be used in conversations with patients. It can be used to discuss cardiovascular disease related risks and actions taken to reduce risks. It can also be used to determine gaps in patient knowledge, and for self-management goal setting.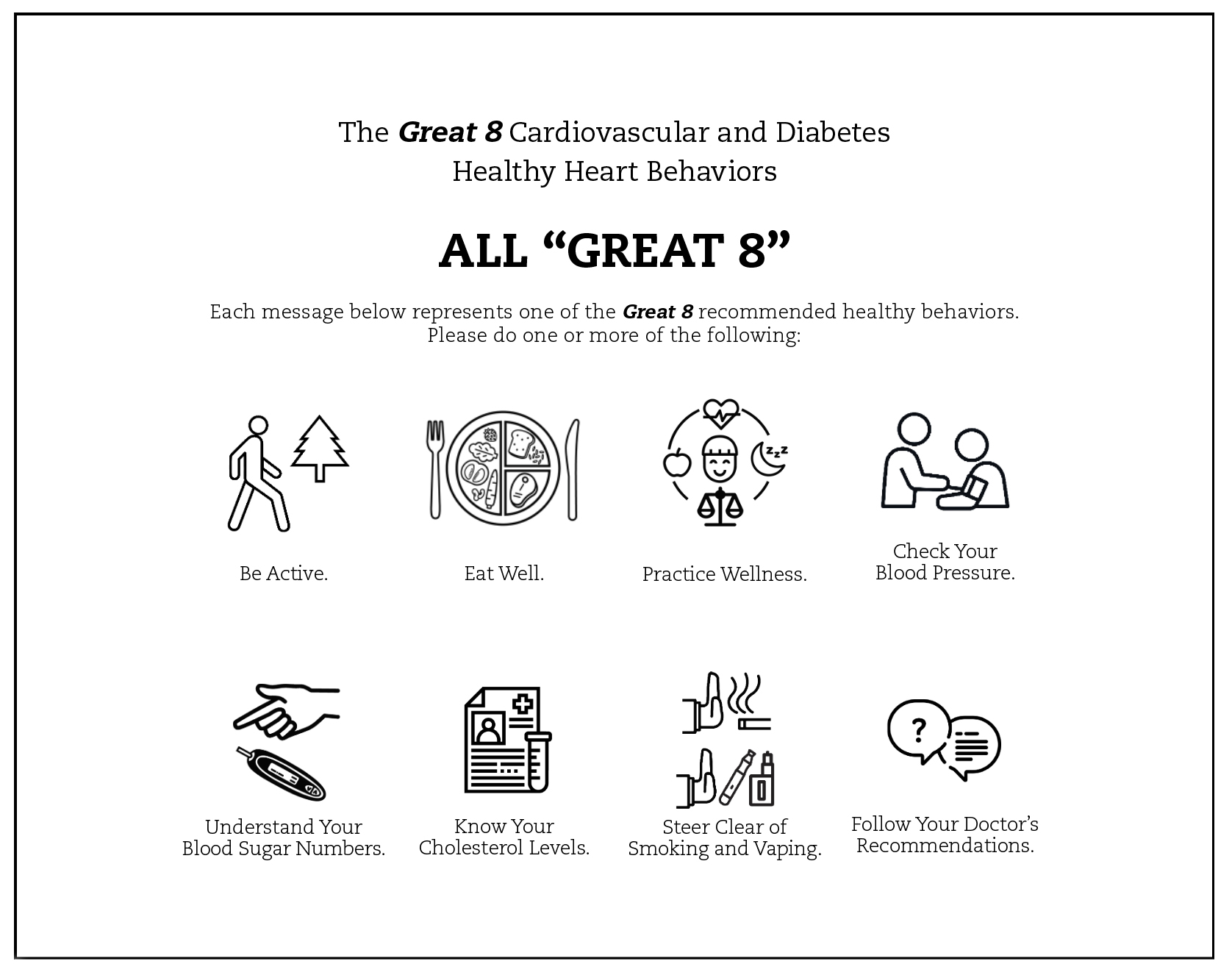 Great 8 is available in mobile-friendly and PDF formats and created for printing on black and white printers to accommodate a variety of settings. Some health care settings may wish to add these links to their electronic health record libraries for easy access in languages needed. Others may prefer to have printed copies available. For phone conversations, sending the mobile version as a link in text, in the preferred language, may be effective. 
You may want to view a short (14 min.) video introducing and demonstrating how to use Great 8. In order to view this video recording, registration with the Washington Association for Community Health is required. Also available is a PDF document that provides Tips for Getting the Most out of Great 8.
Translated versions
Is there another language you would like to see Great 8 offered in? Let us know by contacting HeartDisease@doh.wa.gov.

Financial support to develop Great 8 was provided through a Cooperative Agreement (NU58DP006462-01-01) with the Division for Heart Disease and Stroke Prevention of the Centers for Disease Control and Prevention (CDC). The content does not represent the official view of any organization.