Washington Rural Palliative Care Initiative Goals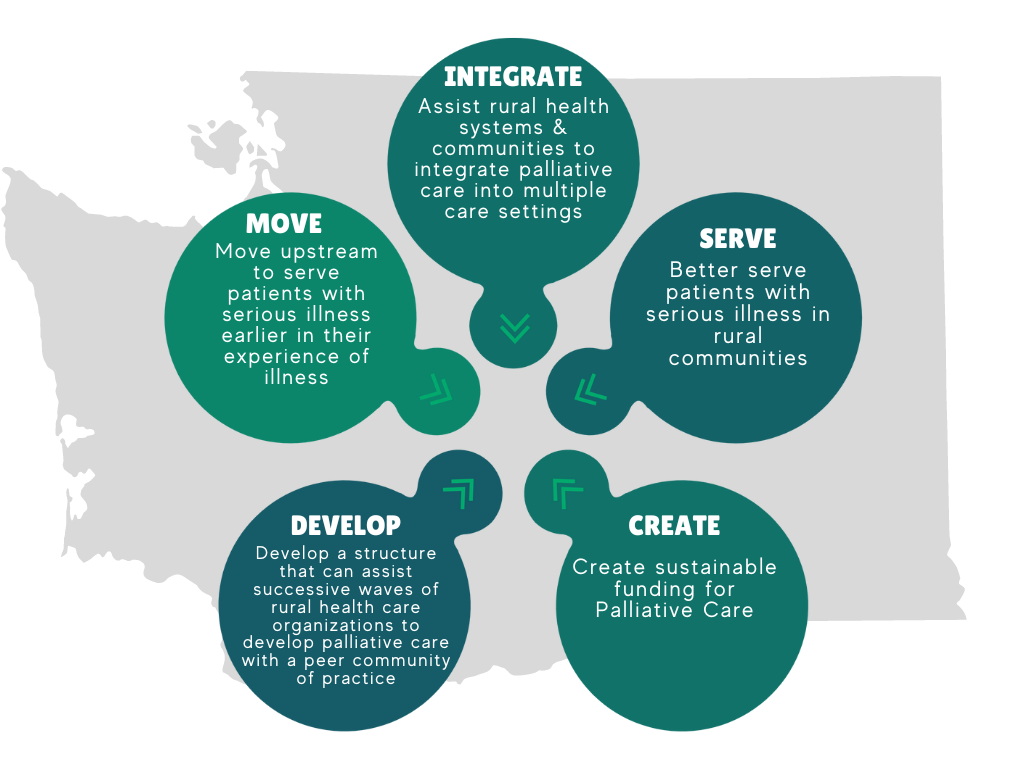 ---
 Palliative Care Initiative Model Components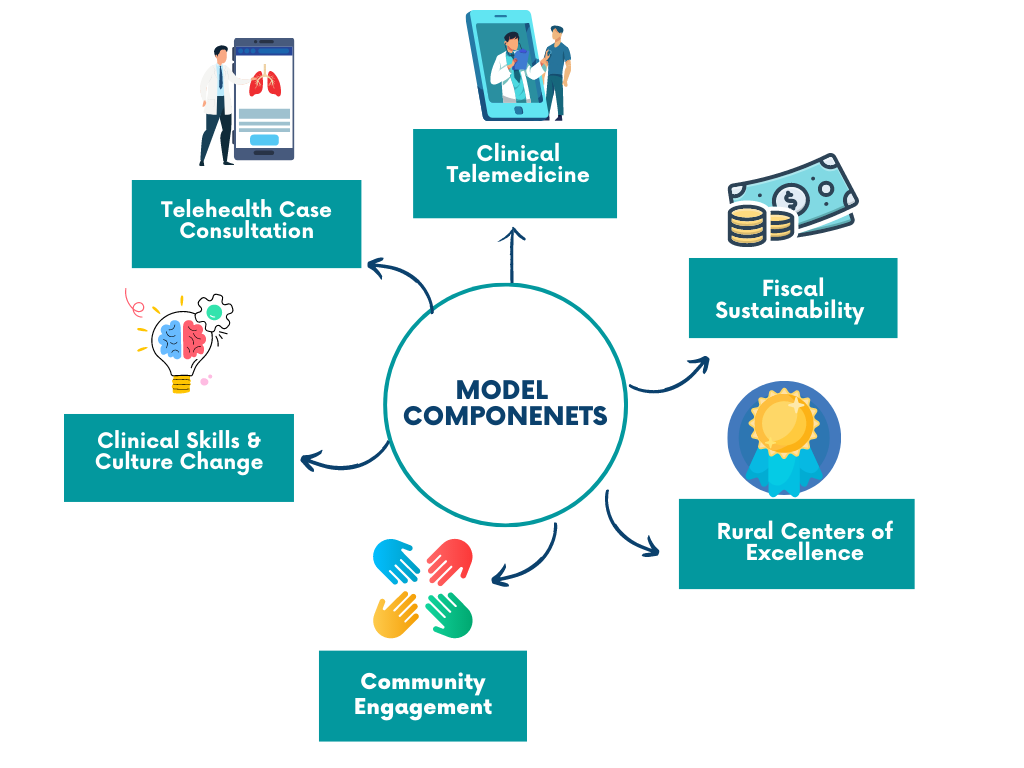 ---
Model Components
Community Engagement

A local team with members from diverse organizations assess current assets and gaps for palliative care and develop an action plan. Communities commonly target objectives and activities within and outside the health system such as beginning clinical screening, launching a new service, public education, volunteer services, or improved coordination. Community teams also develop action plans to increase non-medical supports for community members with serious illness, such as home adaptations or meals or transportation.

Clinical Training and Technical Assistance

Clinical training and technical assistance, facilitates culture change within the rural health system. Strategies include skills training, change management technical assistance, mentoring, facilitation, gathering of evidence, clinical standards, and support for design of workflows. The interdisciplinary team shepherds data-driven process improvements leading to targeted outcomes.

Telehealth Case Consultation Pilot

In June 2018, a telehealth case consultation pilot began using an expert interdisciplinary palliative care team on a HIPPAA compliant platform, consulting on clinical cases from the seven cohort teams. Our Nursing Coordinator screens and organizes the cases, prepares the expert team, and facilitates the consultation process.

Clinical Telemedicine for Patients & Families

Telehealth case consultation prepares for the fourth element, clinical telemedicine for patients and families. Initially, healthcare organizations will serve as an originating site and with an eventual addition of home-based telemedicine telemonitoring.

Financial Sustainability

Financial sustainability is critical and the fifth arm of the initiative strategies, achieved through conversations and education of payers, policy work, billing knowledge management and using credible metrics to measure impact.

Development of Rural Centers for Palliative Care Excellence

The sixth domain is the eventual development of Rural Centers for Palliative Care Excellence with structured recognition and dissemination strategies to aid the spread of rural palliative care.
---
The Washington Rural Palliative Care Initiative was founded in late 2016 as a public-private partnership led by the Rural Health Team at the Department of Health.